The Power of VoIP
27/10/2021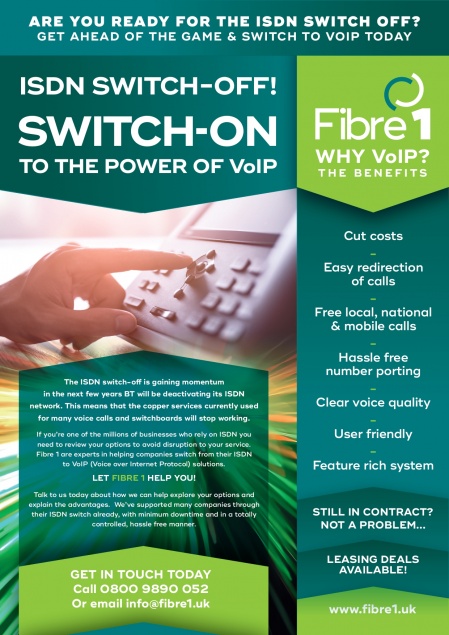 There are many reasons why VoIP is the future of global communications. VoIP phones allow you to funnel your communications into one intelligent platform. This means staying in touch with your customers has never been easier. Not only that, the systems provide you with a cost-effective way to make calls to local numbers and abroad.
What is VoIP?
VoIP stands for Voice Over Internet Protocol. It's a system through which voice data is sent digitally via the internet, rather than in sound waves via the landline network. Put simply, with VoIP, you make and take calls over the internet, instead of over a traditional ISDN line. Relying on wi-fi instead of the landline network comes with a range of benefits.


Because VoIP evades the copper line, it avoids the costs related with connecting calls over long distances. Instead of paying per call or per minute, you pay a set fee each month. This fee covers things such as calls to other countries, call data allocation. Sophisticated call features, such as auto-attendants and call recording can compliment the system depending on your requirements.
✔ Easy Cross-platform Integration
You can integrate VoIP services easily with other digital services that your business uses, such as CRM. For example, VoIP voicemail can deliver important messages to your email inbox, letting you read them on the move.

✔ Never miss a phone call
The system ensures you never have to miss a call again. Call forwarding channels callers through your selected list of numbers and devices until someone picks up. If you are unavailable a divert can be set in place to ring through to another extension.

✔ Supports Hybrid Working
VoIP systems don't depend on a specific line to manage calls. As a result, your employees' extensions aren't tied to their desks but to their phones, so they can make and receive calls on the go. VoIP is also remote worker-friendly

✔ Deep Data Analytics
VoIP makes it easier than ever to track valuable information. Calls can be logged, wait times tracked, call recording can also be activated.

By giving you greater access to data, VoIP makes it easy for staff to increase productivity and use the information constructively in order to maximise targets.

The ISDN switch-off is gaining momentum, this means that the copper services currently used for many voice calls and switchboards will stop working. Fibre 1 are experts in helping companies switch from their ISDN to VoIP (Voice over Internet Protocol) solutions. We've supported many companies through their ISDN switch already, with minimum downtime and in a totally controlled, hassle free manner.
Talk to us today about how we can help explore your options and explain the advantages.

For more information or to receive a quote contact the Fibre 1 team on 0800 9890 052 or email info@fibre1.uk