NEW TEAM MEMBERS
12/11/2020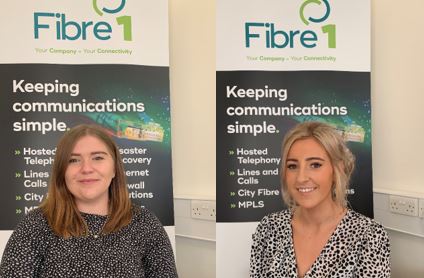 With over 8 years' experience in customer services, Summer has taken on an exciting new role as an Account Executive in the Marketing and Development team within Fibre 1. As part of the Business Development team, Summer's key role will be to develop and maintain customer accounts.
With qualifications in Business and Marketing, Aimee brings over 10 years of experience to her position as Office Coordinator. Within her role Aimee will be carrying out office duties including finance, administration and supporting the Operations Director whilst continuing to strengthen Fibre 1's presence online.

Both Summer and Aimee's experience will be key to success at Fibre 1, they are both looking forward to helping Fibre 1 grow and maintain the great customer service they currently provide.