Inverness Chamber of Commerce announces Fibre 1 Ltd as latest Gold Partner
03/07/2019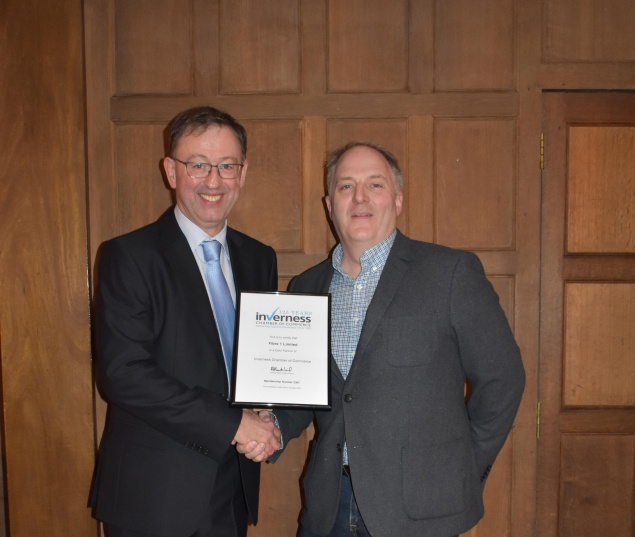 Inverness Chamber of Commerce is pleased to announce Fibre 1 Ltd as their latest Gold Partner. Chief Executive, Stewart Nicol and the Chamber team very much look forward to working with Stewart Macdonald and his team at Fibre 1 and supporting them at executive partner level.
Fibre 1 is the fast-growing tech company, which has its own fibre network, delivers high speed broadband, wireless ethernet and telephony services. In recent months, it has announced key additions to its team and has landed lucrative contracts in the offshore sector.

Stewart Macdonald, MD at Fibre 1, said: "The team at Fibre 1 are delighted to become a Gold Partner of the Inverness Chamber of Commerce, and look forward to supporting the Inverness Chamber... Fibre 1 places great emphasis on excellent locally based customer support, and the very competitive prices on connectivity and Fibre products for all Inverness Chamber of Commerce Members".